With development of consumption's level, in the past most of consumers preferred to choose the products with typical brand, fantastic advertisements and so on. However, nowadays more and more consumers are preferable on ingredient composition, they are eager to know what ingredient is in the product.

To be satisfied with above demand, 2019PCHI exhibition in Guangzhou, Winkey not only launched exclusively a series of multi-peptides with Chinese patent, but also provide innovative and comprehensive solutions for skin care, see details in the following.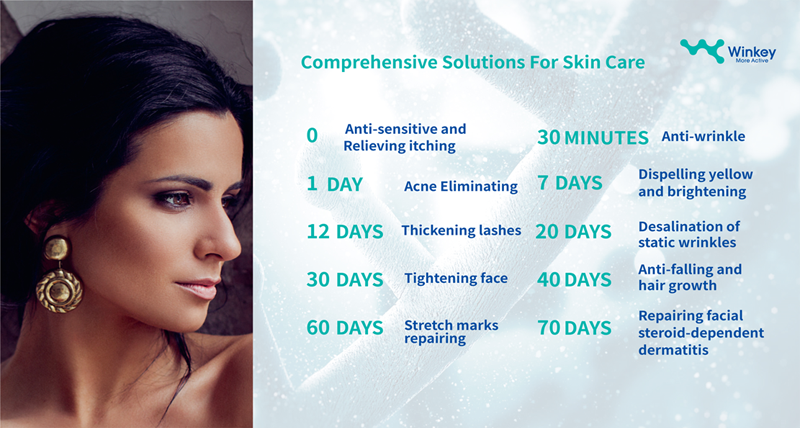 Show-experience, intuitively feel the significant effect.
Only 4 hours, reduced redness gradually, acne became smaller than before.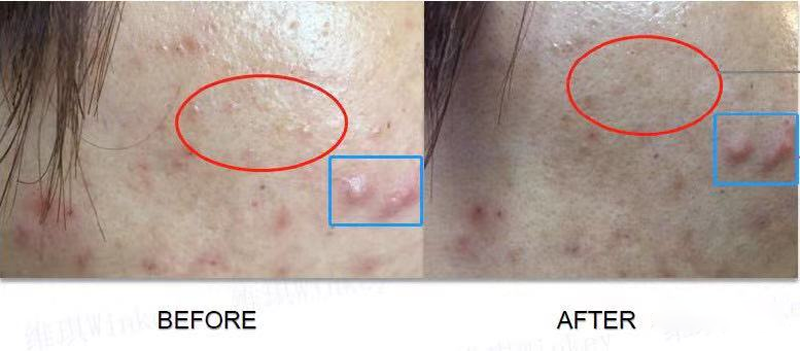 Instant anti-wrinkle, 20mins with significant effect.